Hi yíall! Well, itís been over three years since I last composed a year-end newsletter, so for those of you whom I havenít been in contact with throughout the last year or more, this is especially for you! Incidentally, if I donít have your current email address, how about sending me an e-mail?
My, my, what a year this has been! This time last year I was in rough shape but the doctors didnít know what my problem was. Since Spring of last year I had been having an unexplained persistent cough. Doctors blamed it on a bad case of allergies, and when the coughing subsided while on a west-coast vacation with my brother Jonathan in August of last year, it convinced me that the coughing was being caused by an allergen in East Texas. In fact, within an hour or two of landing back in Texas the coughing started up again. By Fall I was having high fevers, night sweats, was losing weight and feeling worse than ever. Oddly enough the doctors still blamed allergies until the weekend before Christmas when I wound up in a Tyler hospital Emergency Room after having had a terrible night with a 104ļ(F) temperature. We found out how seriously ill I was when X-Rays and a CT-scan revealed an enlarged spleen and enlarged lymph nodes around my bronchial tubes (thatís what was causing the coughing). On Dec. 28th a surgical biopsy was performed which revealed that I had Hodgkinís Lymphoma, cancer of the lymphatic system, and it had spread into my lungs, kidneys, liver and bones. Surprisingly, I never experienced any fear at all with "the C word", obviously due to the grace of the Lord.

My family and many friends were a tremendous support to me throughout this year of battling the cancer. Literally thousands of people worldwide began praying for me, and I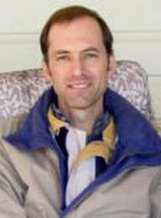 received scores of phone calls, cards & e-mails from family and friends in more than 30 countries as word spread. In order to keep people updated on my progress I set up a webpage at http://rheddins.tripod.com, posting updates about once a week. In late December & early January I spent a few weeks at my parentsí place, and then my long-time friend Jim Boda from Maryland came down to Texas for five weeks to help me at my place. Jim was a real servant & a source of encouragement. What a Godsend he was! Being knowledgeable in fighting cancer with nutrition, Jim got me started on a healthier diet and a variety of nutritional supplements. I also began some alternative cancer treatments, including ozone sauna & DC magnetic field treatments. However, by February I was much weaker, couldnít hold down food and had lost 45 pounds. My kidneys started shutting down and the doctor told me I would soon die if I didnít start chemotherapy right away. I had really wanted to avoid chemo, but I gave in to pressure. In retrospect there was evidence that the ozone sauna treatments were already beginning to kill the cancer, but the chemo finished it off. My parents and friends faithfully took me to Tyler every other week for six months to receive the chemotherapy treatments. Friends from church constantly brought me meals, and I experienced such an outpouring of love & support from so many in my time of need. Thank you Lord...and thank you all!

In May a PET scan showed that there was no longer any sign of cancer in my body; a real answer to prayer!! But they made me continue chemo through July to be sure. In June I came down with pneumonia which I fought with antibiotics for several months. Iím still experiencing some minor side-effects of the chemo and of just plain gettiní older! But praise be to God, the latest tests show my blood to be back to normal, and I've gained back all the weight & strength I lost!

Just prior to finding out about having cancer last year, the contractor from whom I earned a majority of my income filed for bankruptcy and I lost a large chunk of change that he owed me. When it rains it pours! Fortunately my health insurance took care of my huge medical bills for the most part, and my savings account has helped me survive for this past year when I havenít been able to do much work. Jobs have been slow in returning, but God is providing. I keep sensing that change is in the air and Iíve been waiting on God to open up the right doors for me. There must be a reason why He didnít let me ďgraduateĒ yet! Off and on Iíve battled a degree of depression mostly when work has been slim & when I contemplate the uncertainties ahead. I just need to keep waiting on & fully trust in the Lord!

In August an impromptu, spontaneous LDM Alumni reunion fell into place when two friends from different parts of the country decided to come visit. Before we knew it we had organized a big reunion and we wound up with over 50 people from 7 different states converging in East Texas for a wonderful time together! My parents, who were away for the weekend, graciously allowed us to have our big party at their place. Then at the end of August, Melody Green came to Lindale for a few days, so we organized yet another reunion of old LDM friends, this time in Greenville. Too fun!

In early September I was blessed to be able to visit some dear friends (the Mercks, Sally Jo Sebring & Mike Tyrrell) for a long weekend in Chattanooga. I also spent a few days with my brother Davidís family & other relatives in Louisiana (including my Aunt Helen Johnson), & attended five family reunions in Texas and Louisiana throughout the year. At different times during 2002 I was blessed by special visits from several dear friends including Mauricio Palacio (Mexico), John Chitwood (NM), Neils Stilke (Germany), Trent & Sophie Direen (Australia), Dan OíHalloran (OR), cousins Jeanie & Marina Forte (CA), etc.

Our family had a wonderful time together over the Thanksgiving holidays with everyone together at Mom & Dadís place. Lots to be thankful for! Click HERE to check out our Heddins family photos.

These past several months Iíve gotten more involved in church activities, including becoming missions committee chairman and running the new video projector computer during the services. Even during my sickest times this past year I was still able to continue sending out the churchís weekly e-mail bulletins and occasionally working on the church website, and the same for the LDM Alumni e-mails and website. In my spare time I've also worked some more on our family website.

Lord willing, Iíll be doing some short-term missions trips this coming year. On January 14th I'm scheduled to fly to Thailand for three weeks as a representative of my church to visit our missionary families there, one in the north and one in the south. Other missions opportunities are already presenting themselves, and I trust God will direct me and provide for me in every way. Thanks for your prayers!
Have a happy Christmas & a blessed 2003!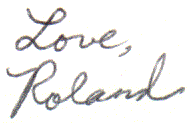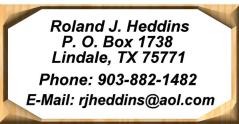 P.S. If you haven't had enough of my ramblings, you can read my previous (1999) e-newsletter if you haven't already! J